Xiaomi's Redmi Note 7 Pro
Xiaomi's Redmi Note 7 Pro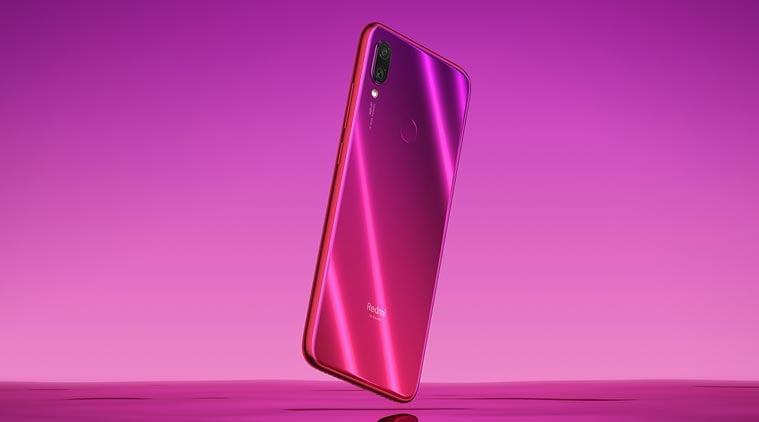 Xiaomi's Redmi Note 7 has become one of the best-selling phones in 2019, while it is yet to be launched in the market outside of China.Radmi, which is a Xoomi's companybrand. Is planning to launch the Xiaomi's Redmi Note 7 Pro Pro.Which is expected to launch soon.Brand has confirmed to launch Redmi Note 7 in India
Xiomai India chief
Manu Kumar Jain has posted a teaser about the Xiaomi's Redmi Note 7 Pro launch in the
country.And talking about how this phone will reverse the industryRadmi note 7 has a 48 MP camera and a glass body, and if Xiaomi has a price of about 10000 of its value in China.
Although the brand
has given a lot of teasers, the date of the launch has not yet been
confirmed.Sources have received reports that Remy note 7 will be launched on February 12 but it is not possible.
Xiaomi Redmi Note 7 Pro:
Xiaomi's Redmi Note 7 Pro for Teen Stoarge Modal Lounch 3gi Ram 32 Intarnal Stoarje 999 yoyan yani 10000 Rsis available With 4 Gb Ram 64 Gb internal storage, it costs 1199 yuan i.e. morethan 12000 rupees,Traditionally, the series price of Redmi Note 7 in India isless than Rs.15000,Launching with the new Features, Xiaomi can be aggressiveand this phone can start from Rs 9999,Like other redmi phones, this phone isalso set in India.
Xiaomi Redmi Note 7 Pro: What about this
Xiaomi's Redmi Note 7 Pro from Xiaomi is also working as per Xiaomi in Pro variant,Sony IMX586 sensor for48 megapixel rear camera instead of Sumasung GM1,Although many of these discrepancies have not been confirmed